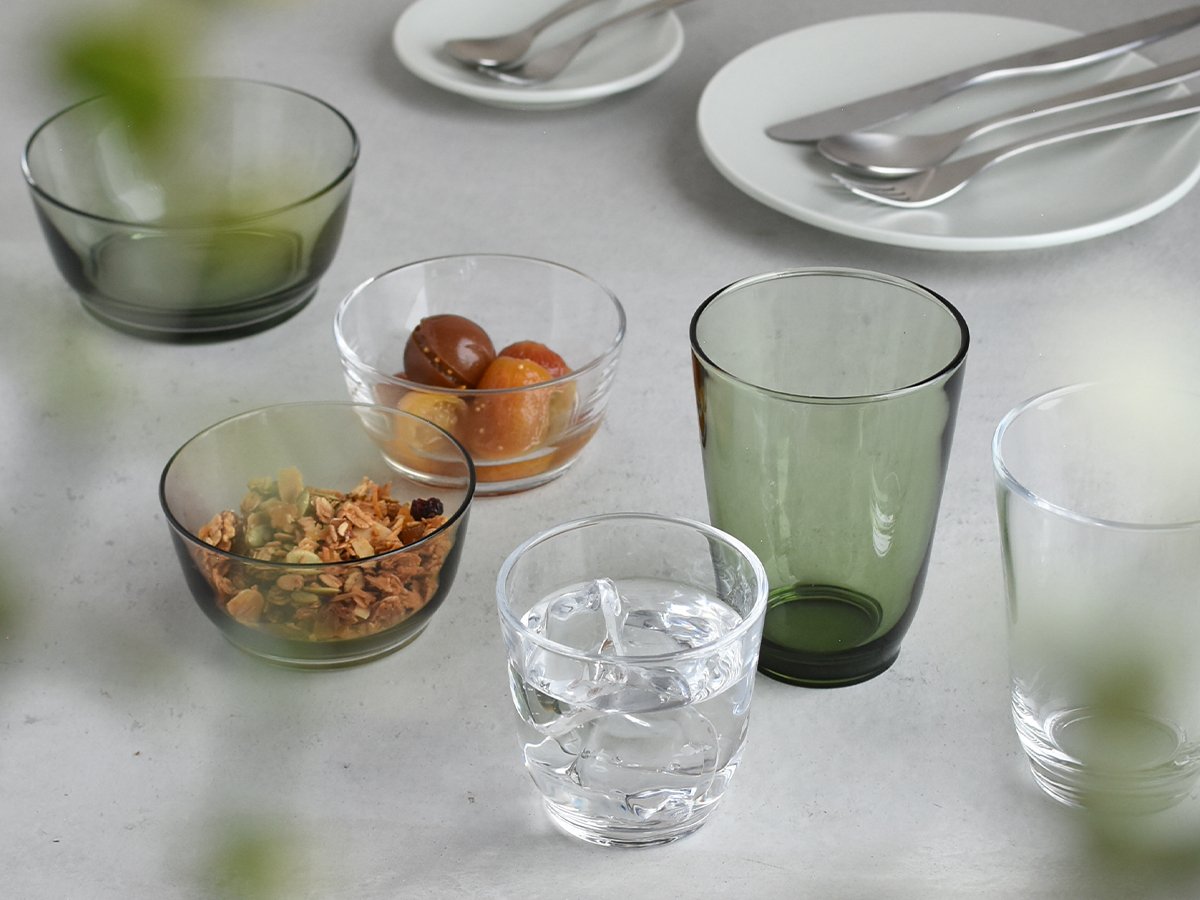 HIBI
HIBI, meaning "day to day" in Japanese, is designed to be timeless basics for the everyday table. With a focus on the sense of touch, the items are designed to feel balanced and smooth.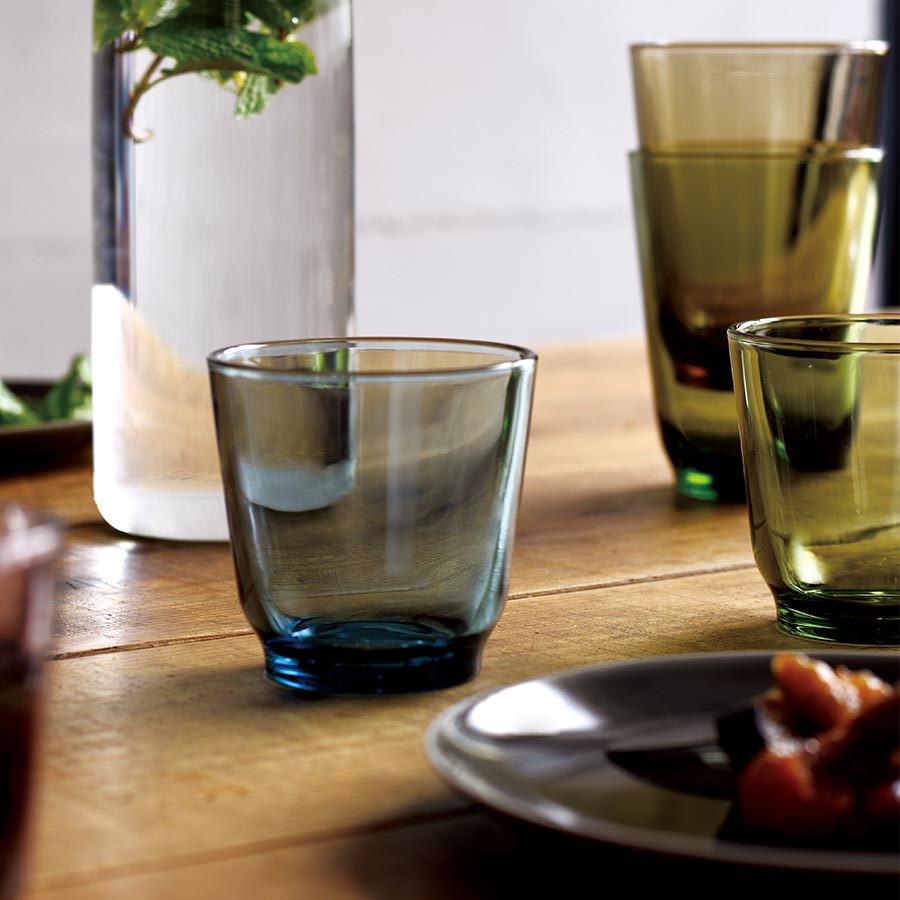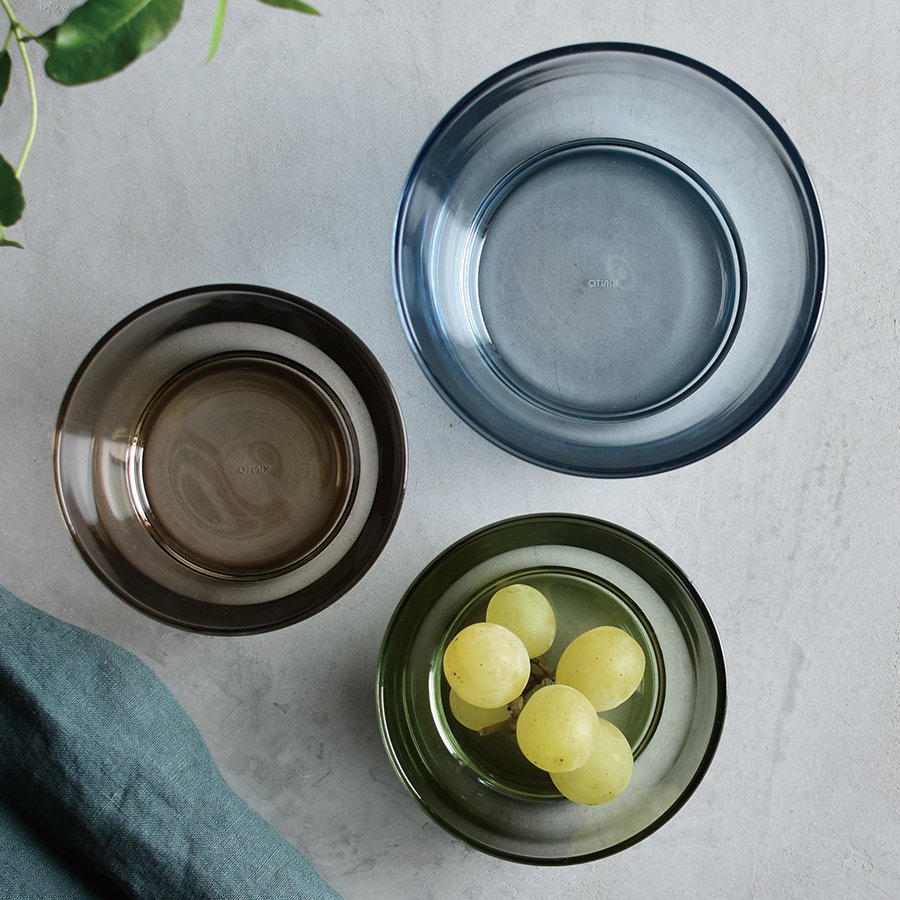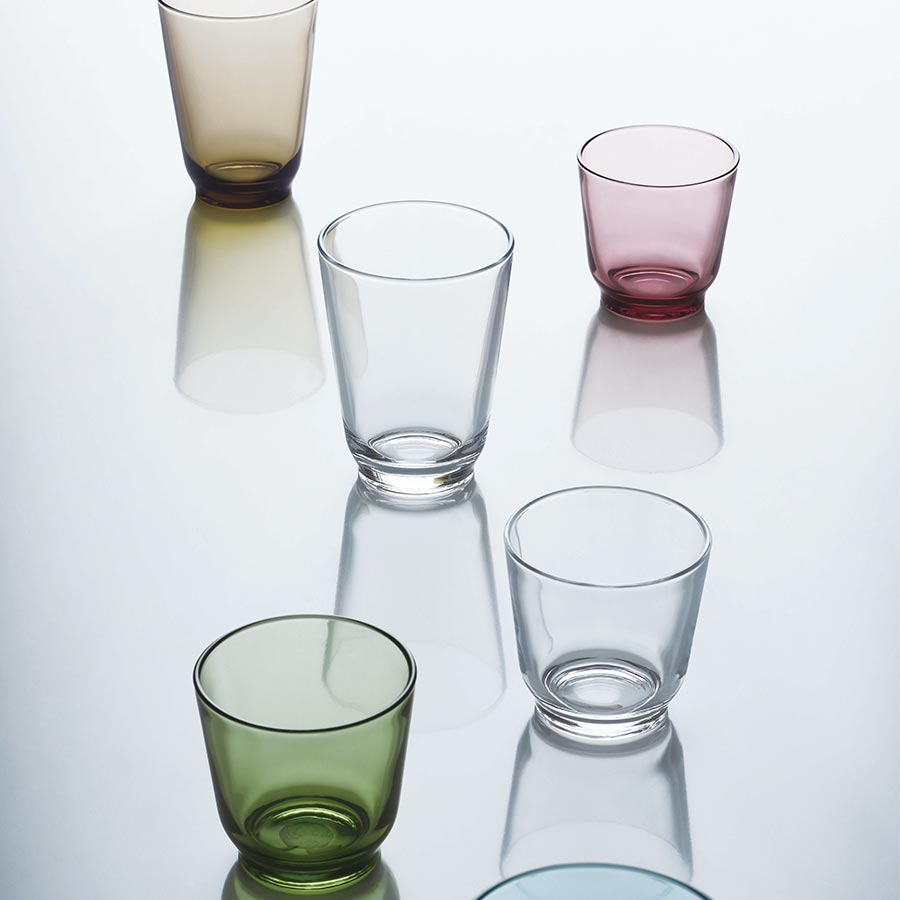 Tumblers
The slightly narrowing base of the tumbler naturally fits your fingers and is comfortable to grip. High quality clear glass exudes clarity, while smoky colored variations evoke tranquility. They can be stacked for compact storage.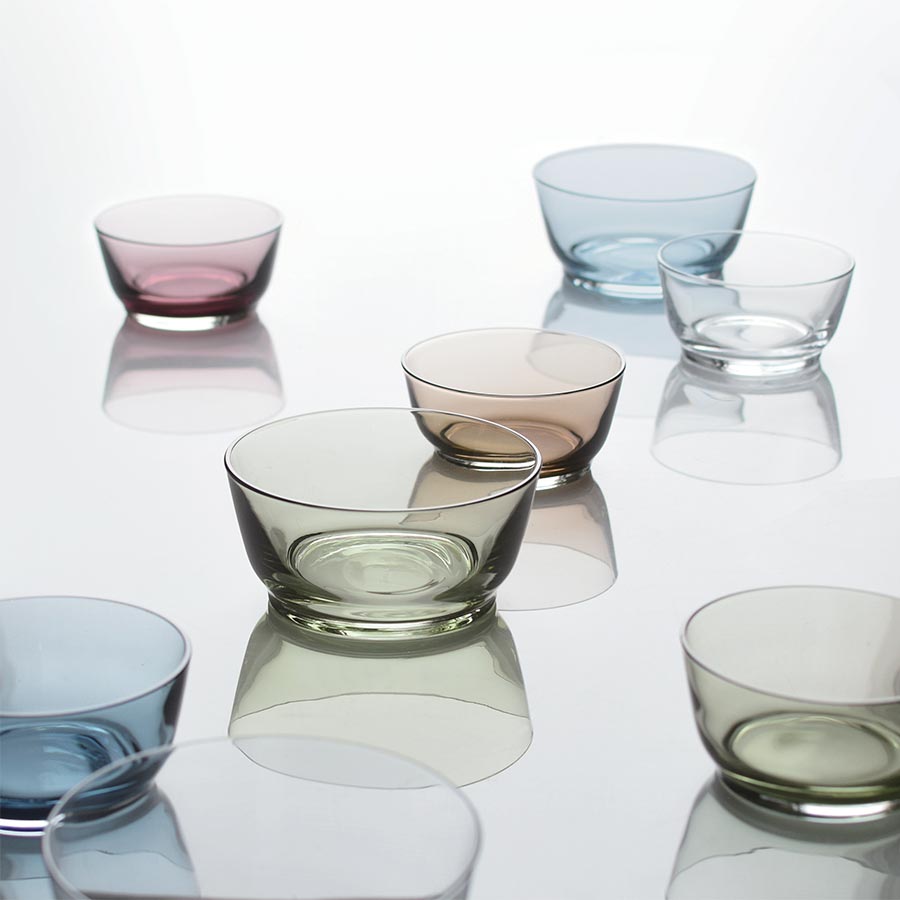 Bowls
HIBI bowls are made of high quality glass and beautifully enhance the dishes. The bowl comes in two sizes and enhances your presentation on the table.